Patricia Lago, creator of the BPY© Method, was born in the city of Buenos Aires, Argentina, on March 20, 1958.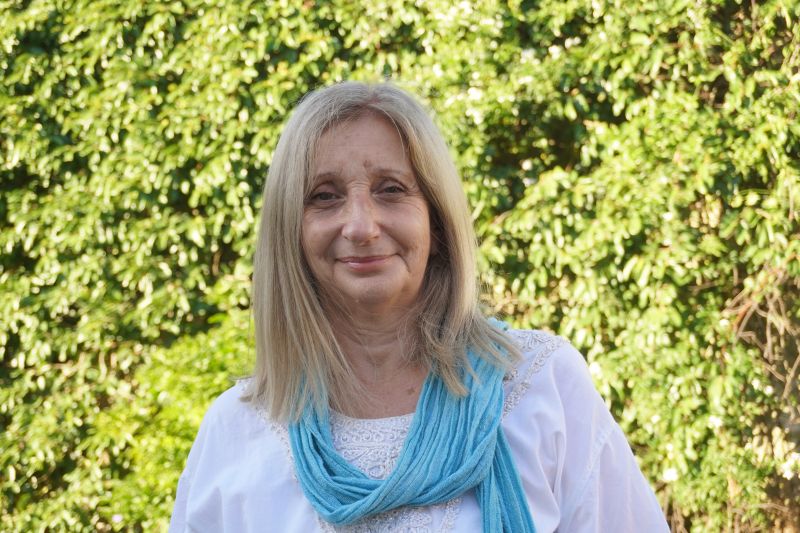 She began as a Yoga practitioner in the eighties. In the nineties she graduated as a Hatha Yoga Teacher and since 2000 she has worked not only as a teacher in charge of practice groups but also giving courses of Pedagogy and Anatomy for Hatha Yoga teachers.
In 2004, as a consequence of her observation of recurrent pathologies and difficulties in the Yoga practitioners, she began to investigate on modern disciplines of posture reeducation.
BPY© Method -Basic Postural Yoga- is the result of the union of her experience in the area of ​​Yoga and her studies in the field of posturology.
Based on this knowledge, she began to give training courses in
BPY©
Method to Yoga instructors and teachers, thus creating a solid work team in the city of Mar del Plata, expanding to various cities in Argentina and other latitudes.
Since 2009 she has been part of the team of "Clinicas de Salud" and also of the Mar del Plata Ayurveda Center. Since 2015 she is a trainning teacher at the Yoga and Ayurveda School with an specialization in Tridoshic Practices.
At present she continues training Yoga teachers in the modality of her creation.
Nowadays, there are more than sixty Yoga professionals in Argentina trained in Basic Postural Yoga, including in BPY® Method and Yoga and Ayurveda Instructors specialized in Tridoshic Practices.